It's Canvassers that make the difference. You know this, and so do we. It's why in New Canvassing Experience we focus so much on recruiting and selecting the right people and giving them the best training we know how to.
It's also why we designed a compensation plan to ensure that our canvassers are among the best paid in the world, with a living basic wage and a generous bonus structure wholly based on quality metrics which directly affect our clients' Return on Investment.
All of our Canvassers are employed members of staff. We wouldn't entrust any conversation to independent contractors.
We pride ourselves on our people; on how they represent our clients, and the stories they tell. We thought you might like to hear some of their stories too. If you'd like to become a part of this, just press the button «Apply for a job» above.
Stephen Love
Stephen Love has been fundraising in our San Diego office for 6 months. His favorite part of the job is meeting people of different backgrounds and lifestyles who are all choosing to give to a charity. Outside of work, Steve is a painter and visual artist. He is also currently in school studying psychology and wants to be an art therapist. His goal for the future is to start his own nonprofit.
Josh Jackson
Josh was recently appointed as the Campaign Manager for our Save the Children teams in Austin. He joined NCE in June 2017 and is consistently one of our top producing fundraisers. Originally from Dallas, Josh had a 10-year stint as a personal trainer, even training some A-list celebrities in Los Angeles. He moved to Austin for a calmer, more laidback lifestyle, but took the job to challenge himself. "I've gotten to hone the skill of persuasion, in a good way. Physical fitness can only get you so far. Now I get to use my mind to influence and inspire people, too."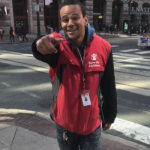 Matt Spencer
Matt was born and raised in Philly and came to NCE in November of 2016 after meeting Lateefah (our Office Director) while she was canvassing. "Lateefah cares about each individual here as if they were one of her relatives. To have that in your corner is amazing."
Lucas Atkinson
Lucas is a Team Leader in our office in Nashville, working on the Save the Children campaign. He credits EJ (the Office Director in Nashville) as the reason he joined the team. Lucas stays motivated by the work he does for Save the Children. "Once I learned about Save and figured out I'd be fundraising for them, it was like a golden goose. I was ready to just go for it. I love being able to help children all over the world."
Alyssa Ortiz
Alyssa is our Campaign Manager in Austin for The Nature Conservancy and has been with NCE for over a year. Her NCE journey began by meeting two canvassers on the street while they were working. She explained. "I wasn't old enough to donate but I asked if they needed volunteer work and they said they were hiring, so I put in my application." Alyssa was more than ready to leave her old job: "I would be at my old job ranting about things that I cared about. Working for a cause is something I've wanted to do for a while.
Dakota Richardson
After being an ice cream man for about a year, Dakota joined the NCE team back in March and has recently been promoted to Team Leader. "I wanted to make an impact in the community. It sounded like fulfilling work; like I would be making people happy." Dakota works on the San Diego Humane Society campaign and his motivation is pretty simple: "Save as many animals lives as humanly possible. They don't have a voice. They can't speak up for themselves." Dakota has always loved animals, having had pets his whole life.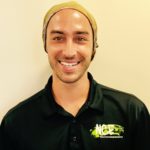 Jeremy
"I feel at home at NCE. I love it here."