There are a number of sales and marketing agencies who decided to try fundraising. NCE is different:
We are Fundraisers who set up an agency.
We are Fundraisers who bring personal expertise from setting up in-house teams and agency relationships all over the world, and personal experience of all aspects of field canvassing in the USA.
We are Fundraisers who have seen the best of canvassing, and, well, some of the not so great too.
We know the difference
.
We bring a theoretical and practical understanding of what motivates a committed giver to decide to give and to stay giving.
Most of all, we bring a desire to canvass in a way that makes us proud.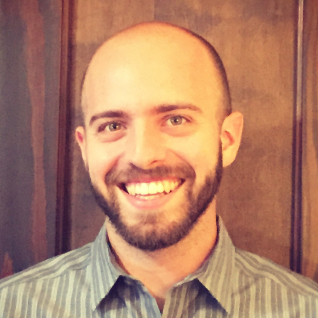 Martin Leggett (Chief Executive Officer)
Born in Pennsylvania, Martin is a lifelong entrepreneur and an innovator in the world of fundraising. His years of study in the non-profit and governmental space earned him Honors Degrees from Clark University in both Government & International Relations, and Public Administration. Once out 'in the field', Martin worked as a fundraising consultant and grant-writer for local non-profits in Worcester, MA. While this work was fulfilling, his drive and passion told him there had to be a more sustainable way to secure funding.
SEE MORE
Life brought Martin to Austin, Texas in 2013, where he entered the world of face-to-face (F2F) canvassing for the first time. Immediately he found his niche and honed his skills recruiting recurring donors for Plan International and Save the Children. After starting as an entry level fundraiser, he continued to move up the hierarchy until he was given the role of COO. His focus on direct management, integrity, respect, and innovation helped him become the successful leader he is today.
Having played a crucial role in the expansion of one of the fastest growing fundraising companies in the country, Martin went on to co-found New Canvassing Experience in an effort to design a forward thinking fundraising team that will set a new standard for excellence and quality in the industry.
Martin is a keen runner, archer, hang-glider pilot, and gardener, and is married to Rachel. Martin is NCE's Co-Founder and Chief Executive Officer.
[collapse]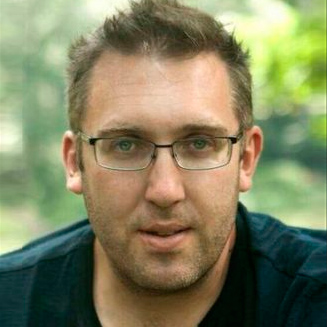 John Jeffries (Head of International Development)
John is British, and, having graduated in Economics from the University of Bath, began a career in Retail Training. In 2006, he took the skills he developed in training and people development into the canvassing sector, with Fundraising Initiatives, in London. During this time he developed an affinity for the needs of his clients and an in-depth knowledge of successful canvassing.
SEE MORE
In 2009 he was approached to manage the London in-house canvassing team and then the national operations for the RSPB. Here, by adopting more progressive forms of management, he developed a high quality team of canvassers in a highly competitive market, with industry leading quality.
In 2011 John took a contract with SOS Children's Villages as their International F2F Specialist and, based from Vienna, provided support across the Federation, including countries as varied as Colombia, Sri Lanka, Norway, Russia and Croatia.
Between 2013 and 2016, John has been the International F2F Manager for Save the Children International and has been supporting canvassing across the membership as well as personally establishing in-house operations in South Africa where he has been based. Whilst there, he also found the time to set up Fundraising That Works (FTW), the country's leading canvassing agency.
John is married to Elena, is a regular on TV quiz shows in the UK and is a fan of the New York Yankees, Welsh Rugby, good movies, bad food and giant rabbits. John is a terrible runner but tries to run a marathon each year, mostly to deal with the bad food…John is NCE's Co-Founder and heads up all Client Services functions and international development.
[collapse]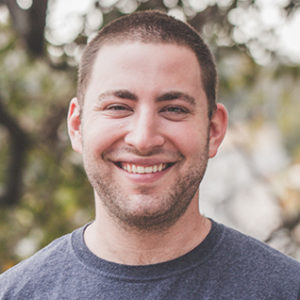 Andrew Castellano (Director of Operations)
After graduating Magna Cum Laude with a degree in Political Science and a Specialization in International Relations from The Ohio State University, Andrew moved to Austin, Texas, where he immediately immersed himself in the world of face-to-face (F2F) fundraising.
SEE MORE
Driven by the idea of positively enhancing the way the global community reacts to disasters and human rights violations, this industry answered for him what once seemed an impossible question: How do we raise awareness of these terrible issues in the minds of everyday people, and how do we then get them involved in the solutions to the problem?
Recognizing the potential magnitude of change that this industry could bring about, Andrew decided that it was this world that he would devote his life to. After starting as an entry-level fundraiser, he continued to ascend in the hierarchy until eventually being granted the role of Head of Operations for New Canvassing Experience.
Andrew is father to a lovely baby girl, and is an artist, a writer, and an absolutely abysmal guitar player (Though, if requested on the right day, in the right moment, will still serenade you with broken renditions of The Beatles and songs of Spanish romance).
Andrew heads up all support and operational activities within NCE.
[collapse]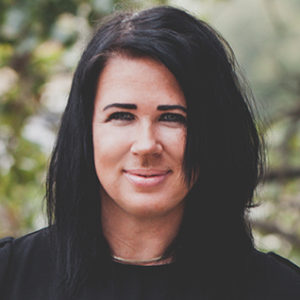 Julie Harvell (HR Director)
Born and raised in Austin, Texas, Julie still calls Texas home. Her fifteen year career in Human Resources and Recruitment followed a degree in Business Administration from Texas State University and then attaining her Senior Professional in Human Resources (SPHR) certification.
SEE MORE
Julie chose a career in HR because, at heart, she is a fixer. She enjoys finding solutions to problems and creating a work environment which allows every employee to thrive. Acknowledging that communication and collaboration are critical to the success of any organization, her primary objective has always been to balance the needs and goals of the company and its workforce.
Julie strives to create a challenging, safe work environment in which every NCE employee feels motivated and enthusiastic about their place in the team.
Outside work Julie is a Mom to her children and numerous cats; is certified in pilates and cycling, and also teaches group exercise classes. She is dedicated to wine, queso, and live music, enjoyed together or separately.
Julie is NCE's HR Director.
[collapse]