There are a number of sales and marketing agencies who decided to try fundraising. New Findraising Experience is different:
We are Fundraisers who set up an agency.
We are Fundraisers who bring personal expertise from setting up in-house teams and agency relationships all over the world, and personal experience of all aspects of field canvassing in the USA.
We are Fundraisers who have seen the best of canvassing, and, well, some of the not so great too.
We know the difference
.
We bring a theoretical and practical understanding of what motivates a committed giver to decide to give and to stay giving.
Most of all, we bring a desire to canvass in a way that makes us proud.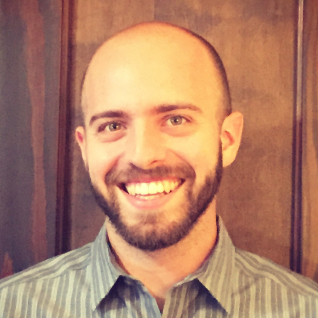 Martin Leggett (Chief Executive Officer)
Born in Pennsylvania, Martin is a lifelong entrepreneur and an innovator in the world of fundraising. His years of study in the non-profit and governmental space earned him Honors Degrees from Clark University in both Government & International Relations, and Public Administration. Once out 'in the field', Martin worked as a fundraising consultant and grant-writer for local non-profits in Worcester, MA. While this work was fulfilling, his drive and passion told him there had to be a more sustainable way to secure funding.
SEE MORE
Life brought Martin to Austin, Texas in 2013, where he entered the world of face-to-face (F2F) canvassing for the first time. Immediately he found his niche and honed his skills recruiting recurring donors for Plan International and Save the Children. After starting as an entry level fundraiser, he continued to move up the hierarchy until he was given the role of COO. His focus on direct management, integrity, respect, and innovation helped him become the successful leader he is today.
Having played a crucial role in the expansion of one of the fastest growing fundraising companies in the country, Martin went on to co-found New Canvassing Experience in an effort to design a forward thinking fundraising team that will set a new standard for excellence and quality in the industry.
Martin is a keen runner, archer, hang-glider pilot, and gardener, and is married to Rachel. Martin is NCE's Co-Founder and Chief Executive Officer.
[свернуть]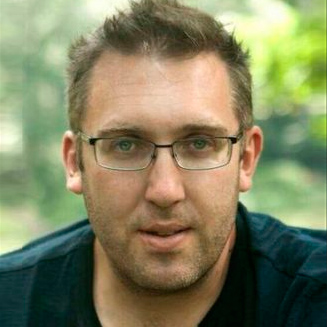 John Jeffries (Head of International Development)
John is British, and, having graduated in Economics from the University of Bath, began a career in Retail Training. In 2006, he took the skills he developed in training and people development into the canvassing sector, with Fundraising Initiatives, in London. During this time he developed an affinity for the needs of his clients and an in-depth knowledge of successful canvassing.
SEE MORE
In 2009 he was approached to manage the London in-house canvassing team and then the national operations for the RSPB. Here, by adopting more progressive forms of management, he developed a high quality team of canvassers in a highly competitive market, with industry leading quality.
In 2011 John took a contract with SOS Children's Villages as their International F2F Specialist and, based from Vienna, provided support across the Federation, including countries as varied as Colombia, Sri Lanka, Norway, Russia and Croatia.
Between 2013 and 2016, John has been the International F2F Manager for Save the Children International and has been supporting canvassing across the membership as well as personally establishing in-house operations in South Africa where he has been based. Whilst there, he also found the time to set up Fundraising That Works (FTW), the country's leading canvassing agency.
John is married to Elena, is a regular on TV quiz shows in the UK and is a fan of the New York Yankees, Welsh Rugby, good movies, bad food and giant rabbits. John is a terrible runner but tries to run a marathon each year, mostly to deal with the bad food…John is NCE's Co-Founder and heads up all Client Services functions and international development.
[свернуть]
Sally Mann (Director of Operations)
Born in Ohio, Sally is an avid humanitarian and activist. She earned a Bachelors' Degree in Anthropology from Eastern Kentucky University focusing on culture and sustainable development.
SEE MORE
Post college, Sally entered the world of retail sales based around Interior Design. She quickly became a part of regional management and gained a passion for training others and helping them to accomplish their goals. As she grew within the company she found herself establishing new markets and landed in Austin, Texas.
After spending a number of years in sales, Sally wanted more. She knew she could take her experience and apply it to the non-profit world. In 2016, Sally found NCE and entered into professional fundraising as an entry-level Canvasser. Now working on the operational side of the company, Sally devotes each day to supporting her colleagues and 'for purpose' partners, ensuring their integrity and success.
When Sally is enjoying (enforced) time off, she loves being outdoors, camping, hiking, craft beers, and The Grateful Dead. You can catch her dancing at most bluegrass and jam band shows in Austin.
Sally is NCE's National Manager of Operations and is responsible for all operational support tasks that underpin everything that NCE achieves.
[свернуть]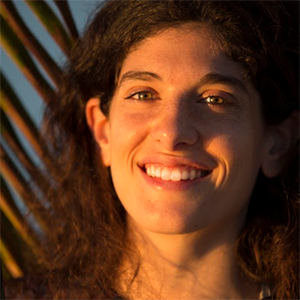 Rachel Maimon(Chief Financial Officer)
Rachel is from the northeast and spent most of her younger years in Connecticut, New York, and Massachusetts. After earning her MBA from Clark university, Rachel was drawn to the world of non-profit work. When life brought Rachel to Austin in 2013, she did more of that work; writing grants, hosting fundraiser events, and marketing various educational programs.
SEE MORE
When Martin and John started NCE in 2016, Rachel knew it was the place for her. She now works as our Chief Financial Officer, bookkeeper, and author of our weekly internal newsletter.
When Rachel's not working, she enjoys running, reading, writing, and playing with Rascal, her dog and NCE's mascot. She is married to Martin and they have been happily taking on the world together since 2010.
[свернуть]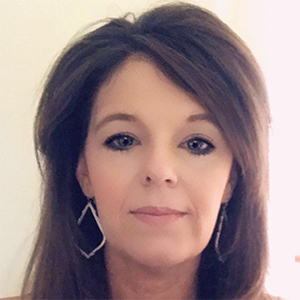 Lisa Pace(HR Director)
Born and raised in Texas, Lisa still calls Texas home. She currently lives in a small town outside of Austin called Bastrop. Lisa has over 15 years of experience in Human Resources (HR) and business administration, but is committed to continuous self-development and is currently studying for additional HR certification.
SEE MORE
Lisa started work with NCE in December 2016 within the HR Department. She quickly was aligned with the mission and purpose of NCE and vision and mission of the organisation. As a Mom of three daughters, Lisa has always possessed the skills for being a fixer and problem solver. Little did she know these would all be skills that were preparing her for her future as a leader in HR, a role that she is very passionate about.
Outside work, Lisa enjoys being on the nearby lakes or by the beach. Lisa is a sucker for all animals and currently has two dogs, one cat and a bearded dragon.
Lisa is our HR DIrector and heads up the HR team for NCE and its partners around the world. She strives to create a safe and motivating environment for all to thrive and be successful in.
[свернуть]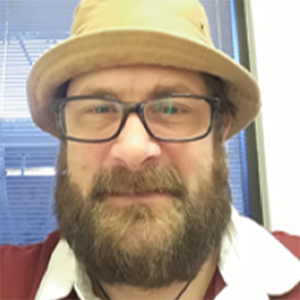 Joe Begin (Leadership Development Manager)
Joe loves to travel and meet new people while having the opportunity to work with a team that shares the same ideals. Born and raised in Rhode Island, Joe started working in Construction as an Electrician, Plumber and Contractor. He relocated to sunny San Diego in 2010 and started a new path as a Canvasser, working his way through the ranks and finding a genuine passion in the non-profit world, making a huge difference to the environment and people through environmental and humanitarian campaigns.
SEE MORE
Joe enjoys knowing that he can help make peoples' lives better all around the world and wouldn't ask for a more fulfilling or more important career. While working full time for NCE, Joe still finds time use his skills in construction for community projects and art through construction and enjoys playing music in his spare time.
Joe joined the NCE team in 2016 and is currently our Leadership Development Manager, travelling nationwide to help and develop new leaders within NCE.
[свернуть]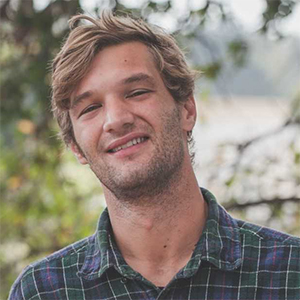 Devin Hanley (Recruitment Manager)
Hailing originally from northern Connecticut, Devin is one of NCE's most tenured employees. Starting as a Canvasser in Austin in 2014, Devin has enthusiastically worked in many different roles during his time with the team.
SEE MORE
Devin has lived in Austin for 10 years, enjoys riding his bike and rocking with his band «The Manly Hanleys» on the weekend.
Devin is NCE's Recruitment Manager and leads the centralized recruitment department in Austin, a dedicated team who ensure our offices in the US and our partner offices in the US and Canada are staffed with fantastic, talented fundraisers.
[свернуть]
Niki Perry (Deputy HR Director)
Niki was born and raised in a small Texas town, and has always known that her passion was for helping others. Having started her career working for a Medical Diagnostic facility, she spent nearly ten years specializing in medical administration for a local hospital.
SEE MORE
In 2015, Niki was introduced to the world of fundraising, and immediately realized that this was where her true passion could be realized. For over three years. Niki has developed in her role providing administrative and payroll support within the HR Department and is currently studying for the Senior Practitioner in HR (SPHR) Certifications.
Outside work, you will find Niki spending time with her three children, relaxing by the water, or enjoying cooking and baking for all.
[свернуть]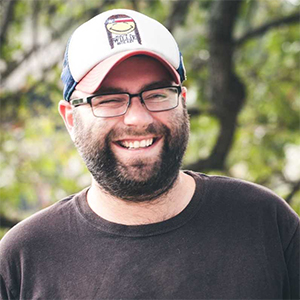 Ron Schrock (Senior Recruitment Specialist)
Ron hails from lovely Lincoln, Nebraska. After graduating high school, he headed west to the beautiful City of Angeles. It was there that he first entered the world of Face-to-Face fundraising. Besides finding his passion and his way in life, raising money to help others, it was also through canvassing that he met his wife, with whom Ron moved to Chicago, and started their own F2F Fundraising company.
SEE MORE
In January 2014, after two glorious Chicago winters, he migrated south to Austin, Texas where he was able to continue working in the field he loves by joining NCE. In his seven years in F2F, Ron has been a Canvasser, Team Leader, Senior Team Leader, Director-in-Training, Weekend Manager, co-owner of an LLC and, in his most recent role, Senior Recruitment Specialist.
When not hard at work recruiting new canvassers, Ron can be found spending time with his wife, either binge watching the latest Netflix show, playing Settlers of Catan, or exploring all the fun activities and events that Texas has to offer.
He never misses the Austin Rodeo or a Willie Nelson concert, and will never say no to an invite to a BBQ
[свернуть]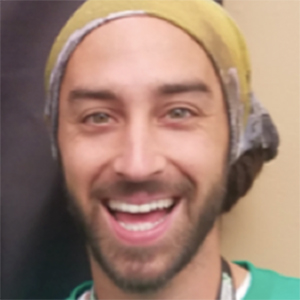 Jeremy Stewart (Regional Manager, California)
"Heyo! My name is Jeremy, our Regional Manager in CA. Better known as the 'Best Coast'. I was born in the Northeastern corner of Montana, only two hours south of the Canadian border. During the Spring of 2016, I spent three months in Spain, and it was amazing. I played in a band for four out of the 11 years that I had I lived in Seattle. We toured through WA, MT, and WY…I still love to play my acoustic and write music in my spare time.
SEE MORE
I have been with NCE in CA since July of 2016 when I started as a Team Leader, and in the same year was promoted to Director in Training. In late January of 2017 I became the Director of our LA office, and in May of 2018, I became the Regional Manager in CA. It's been a blast from day one!
Our California team goals for 2018: To forge a culture of inspiration through diversity; love, support, knowledge and skills. We are striving to be the best in the country through our production, positivity and integrity."
[свернуть]
Lateefah Shakir (Office Director in Philadelphia, Pa.)
"My name is Lateefah. I am the Office Director for NCE in Philadelphia. I was born and raised in Philly and my family is from Spanish Town in Jamaica. I fell in love with art and music and definitely the people here. I have an overwhelming passion for life, love meeting new people, and most importantly: helping children.
SEE MORE
I have been working here at NCE since October of 2016, and this is without a doubt the best job I have ever had. I started as a Fundraiser, and became a Team Leader shortly after. I worked my way up to Campaign Manager, and a little after a year of hard work and dedication, I am now running my very own office. I strive to help every employee work their way up and achieve a career that they are proud of, just like I have.
I work hard because every child deserves the right to survival and protection. My office is a place of peace and positivity. Having fun with my team and working with the upmost integrity is what brightens my day. Every day is another step closer to making the world a better place by trusting the power of my story. I am so thankful for the opportunity that NCE has given me to continuously help others, and provide for my family. I am equally excited to meet you and make you a part of this great team!»
[свернуть]
Matt Marsden (Office Director in St. Petersburg, Fl.)
"I was born and lived my early years in North Carolina. When I was six, my family and moved to the other coast where I was raised from then on in San Diego. It was here that I developed my love for the ocean and eventually where I would begin my activism career devoted to protecting it. I grew up playing many sports but water polo was the one that stuck. I played for about 10 years subsequently coached before beginning my canvassing career.
SEE MORE
I have always loved the water but being a short bike ride away from some of the best surf in the world, ensured my interest snowballed. I began scuba diving shortly after, where I gained an entirely new perspective and appreciation for our Mother Earth. From surfing to polo to diving, it has always been hard to get me out of the water.
As my fondness for the ocean grew, so did my passion to speak up for it. The more I learned what was happening to the nature around us and the resources in our path, the more I became an advocate for the environment. I realized more and more how much we are all connected and that one person really can make a difference. I have carried this through my canvassing career and truly believe canvassing is one of the strongest and most important forms of activism we have.
I manage the office in St Petersburg, Fl, and look forward to meeting you."
[свернуть]
E.J. Wilson (Office Director in Nashville, Tn.)
"I was born in Bangor, Maine on the morning of a beautiful fall day. My father was a football coach and moved my family all over the country before we eventually settled in New Mexico. I attended the University of New Mexico as a student athlete (football) before transferring to Hampton University for my sophomore year. I graduated from Hampton with a Bachelor's in Strategic Communication with a minor in Sociology. During my time in Hampton I worked throughout the community with non-profit organizations to improve educational programs in the area.
SEE MORE
As soon as I graduated I moved up to Philadelphia where I stumbled upon NCE. I was drawn to the family environment and the opportunity to grow within the organization. I had never fundraised before but had a natural talent for it. I was given the opportunity to travel to Austin for SXSW, trained to lead teams, and worked into a Director in Training Role within my first six months of fundraising. Since then I have trained in New Orleans at AdvaNCE, worked within the St.Petersburg office, won an incentive trip to New York and am now the Director of our Nashville office. Every day I work by making personal connections with my staff and random people on the street. We inspire and advocate for change in the world, and when I go home I know I contributed to making the world a better place.
On my days off I like to binge watch Netflix, play copious amounts of video games, and work out. I also enjoy a relaxing day by the pool with some BBQ and a cold drink."
[свернуть]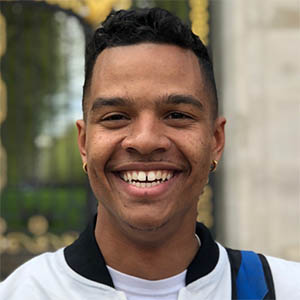 Jordan Krenek (Office Director in Austin, Tx.)
"I'm born and raised in Austin, Texas. I have a background in marketing and I study leadership and personal development. Although I'm naturally very competitive, my number one rule is to have fun.
SEE MORE
So far with NCE, I have been able to realize some goals that I've had for a very long time. Impact is what drives me. Being able to make a real difference is priceless to me and worth more than anything else. So the more I become, the more I can give to the world.
I wrestled in college and played basketball almost my entire life. So I love sports and when I'm not directing the office, I am reading or watching something developmental or having constructive conversations with friends.
I love to travel as much as I can, and I think I'm starting a shoe collection."
[свернуть]