We thought you might like to read some feedback from donors who have met one of our team. We make a verification and welcome call the day after sign up and here are some thoughts and feelings expressed by real donors, on real calls.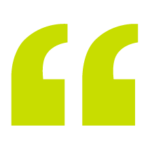 D.R. from San Fransisco
"I was grateful to have him out doing what we do, Chris was awesome!"
JM (Dallas)
"The canvasser was really great! He explained everything in a way that made me want to get involved"
LS (Austin)
"I have been so blessed in life, and the Canvasser inspired me to want to give something back"
RW (California)
"I always wanted to donate, as I believe in the cause. Am so glad to have met the rep that signed me up"